E-Guide: Model Uniform
Dress the part for castings, auditions, interviews, fittings and go-sees.
Put your best self forward, make an impression and get the gig by looking the part!
Models are required to wear their "model uniform," an all-black, tight fitting outfit. We suggest leggings and a cami. This helps directors focus on your personality and skills while removing 'extras.' On the runway, your job is to be a mannequin to clothing, so we need to be sure it will fit perfectly. Keep it simple!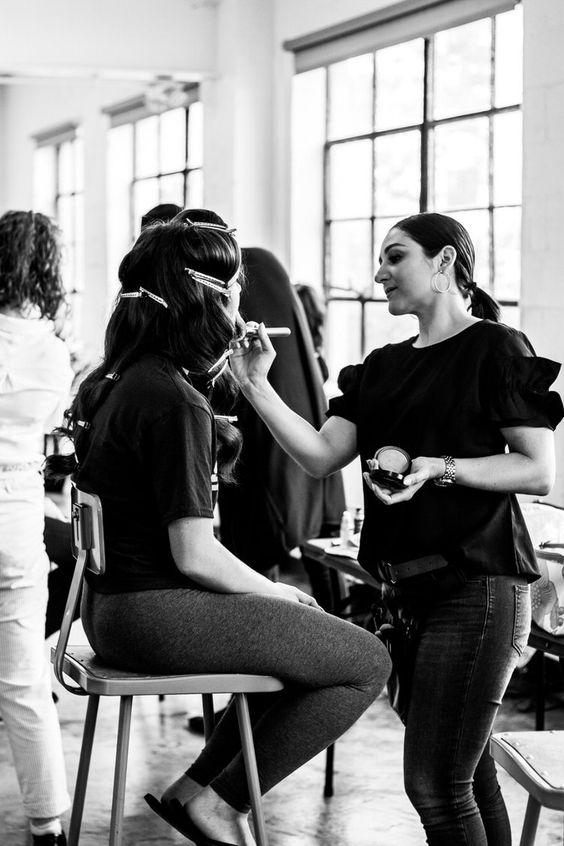 Models are asked to wear no makeup and natural hair. Event if you think you look better 'done up,' it's important for the production team to see the blank slate our hair and makeup team will be working with to achieve the designer's ultimate vision for their line on the runway.
You must know your updated and recent body measurements. Do not fudge your measurements up or down- we cast to fit exact garment measurements and include models of all shapes and sizes. We work with a diverse group of brands and designers who create for a range of body types.
Models (women) must bring heels to audition in. Sometimes designers style their runway looks with heels or flats, but typically its a nude or black heel. Be sure to break your shoes in at home and wear the proper size. Many models have great walks but look too uncomfortable in their shoes.